10 best cities for a winter vacation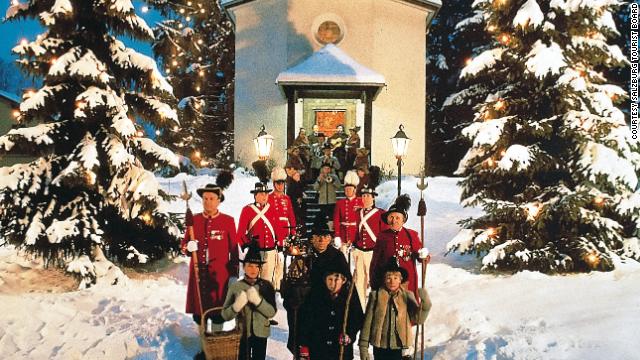 With its backdrop of Christmas carols and traditional markets, this is a perfect city for a winter break.
"Silent Night" was performed for the first time in the Oberndorf on the outskirts of Salzburg on Christmas Eve in 1818.
The city's main market is held in the shadow of Salzburg's Hohensalzburg fortress, but the one held in Mirabell Square is especially popular with foodies who come to sample local delicacies such as halusky -- pieces of dumpling mixed with fried bacon.
Where to eat: Goldener Hirsch on Getreidegasse. This beautiful restaurant is located within the old stables of an historic townhouse. The food is traditional Austrian with a modern twist.
Goldener Hirsch, Getreidegasse 37, Salzburg; +43 662 80840; everyday noon-2 p.m. and 6:30-9:30 p.m.
Where to sleep: The Statkrug. A beautiful four-star Austrian hotel with one of the city's best roof terraces.
The Statkrug, Linzergasse 20, Salzburg; +43 662 8735 45-0
What to do: For a different perspective on Christmas, there's the Christmas manger exhibition at the Panorama Museum on Residenzplatz between November 29 and January 12.
Panorama Museum, Residenzplatz 9, Salzburg; +43 662 620808-730; everyday 9 a.m.-5 p.m.